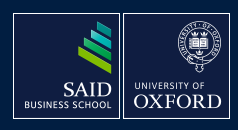 In a detailed
study
of 245 dams in 65 countries,
researchers with the University of Oxford
found that cost overruns averaged 96% and schedule slippage averaged 44%. The study found overwhelming evidence that energy planners systematically underestimate the actual costs and implementation schedules of large hydropower dams. The larger the dam, the longer the implementation schedule and the higher the cost overrun. As a result, even before accounting for negative impacts on human society and environment, and without including the effects of inflation and debt servicing, the actual construction costs of large dams are too high to yield a positive return; including these items, costs and cost overruns are much higher. Since large dams take inordinately long periods of time to build, they are ineffective in resolving urgent energy crisis. Applying this forecasting analysis to large dam projects in the planning and construction stages, such as Brazil's Belo Monte, the authors warn that such projects are likely to face large cost and schedule overruns that seriously undermine their economic viability. The study was published in the March 2014 issue of
Energy Policy
.