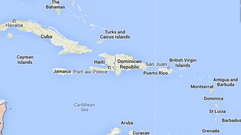 Caribbean nations, including St. Lucia, Turks and Caicos and the British Virgin Islands, committed last week to start replacing diesel generators, the most common means of producing electricity on islands, with renewable sources like wind, solar or geothermal.
Because diesel must be imported, the cost of electricity on the islands is generally very high, which makes renewable alternatives economically as well as environmentally attractive.
The countries signed the pact at a multiday meeting organized by the
Carbon War Room
, a nonprofit organization that
Richard Branson
, the billionaire founder of the Virgin Group, established to fight
climate change
. More
here
.