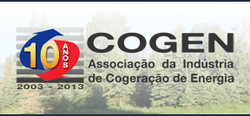 Three Brazilian industry associations, The Brazilian Association of Independent Power Producers (APINE), the Industry Association of Cogeneration (COGEN), and the Brazilian Electrical and Electronics Industry Association (ABINEE), are preparing to send the government a proposal for solar only auctions. The three 500MW auctions will be held in 2014, 2015, and 2016, according to
COGEN
. Solar energy would be supplied for 25 years starting in 2016.
As reported in
PV-Tech
, executive vice president of COGEN, Leonardo Calabró, said a reasonable price for the auction to offer is BRL190 (US$83) to BRL200 (US$87), per MWh, as solar is not yet competitive with wind and other energy sources in Brazil. He said it was therefore unfair for solar to compete in this year's
A-3
and
A-5
energy auctions; the first national auctions open to include solar projects. The proposed plan also includes two auctions for other renewable energy projects, in 2015 and 2016, which could expand to include biomass, wind and hydro.