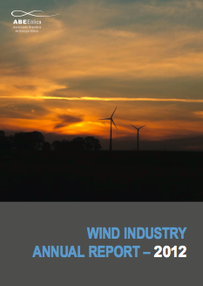 The Brazil wind industry's
annual report
projects that Brazil will have 8.8 GW of cumulative installed wind power capacity by 2017, more than three times the current capacity of 2.5 GW. The new projects are expected to attract more than $10 billion in investment from 2013 to 2017.
Published by
ABEEólica, the Brazilian Wind Power Association
, the report provides data on generation capacity, capacity factor, economic benefits, and CO2 emissions avoided.
Notably, capacity factor for "Phase 2" wind farms (those contracted after 2009) averaged 54% in 2012, compared to earlier "Phase 1" wind farms, which averaged 27%, according to the report. The main difference between Phase 1 and Phase 2 relates to the technological advances in wind turbines.