Clean energy continued to gain ground in the global energy mix in 2012, according to the latest edition of
Who's Winning the Clean Energy Race
. While global investment in clean energy dropped 11% to $269 billion, there was record installation of new clean energy generating capacity worldwide, driven in part by significant declines in technology prices. Globally, 88 gigawatts (GW) of new clean energy generating capacity was added, and by the end of 2012, 648 GW was in place globally (Figure 1). Notably, clean energy markets in smaller countries increased by 52% to more than $20 billion. This trend is likely to continue: Bloomberg New Energy Finance projects continued annual growth for clean energy of 10 to 18 percent in developing markets, including Latin America, through 2020.
In the Americas, the data shows investment volatility as well as the growth of emerging Latin American markets. The report found that investment fell in the Americas overall, with clean energy financing down 31 percent in 2012, to $50.3 billion. However, this decline followed growth of more than 30 percent in 2011, illustrating a pattern of investment volatility in the region. The top 10 countries in global clean energy investment included the United States at $35.6 billion (#2 rank) and Brazil at $5.3 billion (#10 rank). Investment in Argentina and Mexico grew by 63% and 548% respectively.
Figure 1: Total Worldwide Installed Clean Energy Capacity by Sector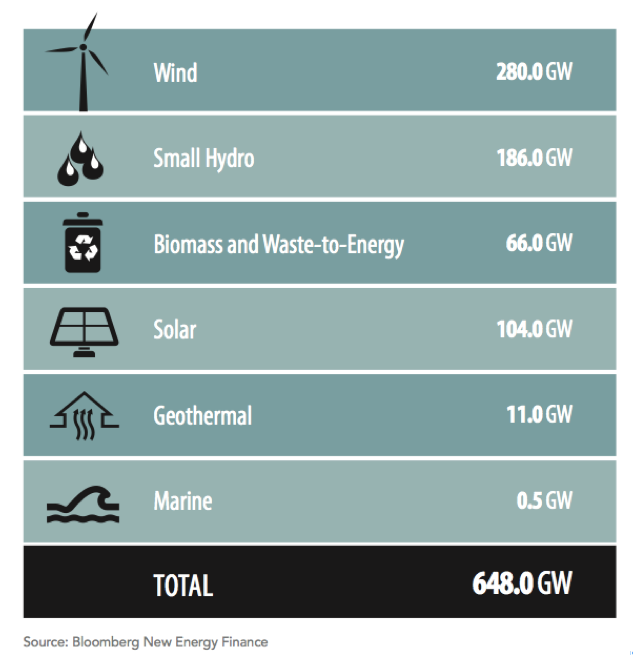 Figure 2: Top 10 Countries in Clean Energy Investment (2012, 2011)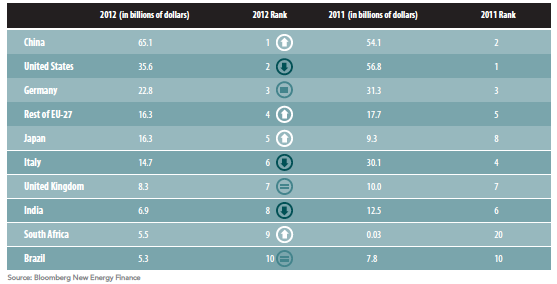 Who's Winning the Clean Energy Race? 2012 Edition was developed for public informational and educational purposes. It is an update of Pew's reports tracking 2009, 2010, and 2011 clean energy investment in the developed and developing countries that make up the Group of 20. Underlying data for this report were compiled for Pew by Bloomberg New Energy Finance, a leading market research firm with a global network of analysts providing data and news on the transformation of the energy sector.